The Johannesburg Art Scene from the 60's to the 90's
The Schlesinger Organisation
Abridged background information
---
The Schlesinger Foundation, Johannesburg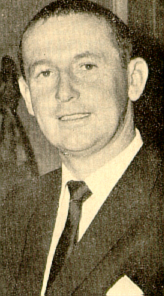 John S. Schlesinger
ill. SA Art News and Review Johannesburg Vol. 1 No. 4 - 1.6.61
---
History
Mr Isidore W. Schlesinger came from New York and landed in Cape Town in 1894, aged 23. He was the founder of the African Life Assurance Society, Johannesburg and had extensive interests in theatre, film production, public broadcasting and citrus estates (Zebedelia), in property, hotels etc.
When he died in 1949, he left the group to his son, John Schlesinger, who continued to expand and build upon the work of his father.
John Schlesinger was one of the first major art collectors in Johannesburg - when he left South Africa and sold his business interests, he donated the bulk of the Schlesinger Collection to the University of the Witwatersrand, Johannesburg (112 works were donated in 1979 and exhibited in 1980).
For further reading about the collection - with illustrations - refer to "The Schlesinger Collection" by Lynda Moross in ARTLOOK Johannesburg, March 1974, pp. 8-11.
See also

Click on image for a better view!
---
The building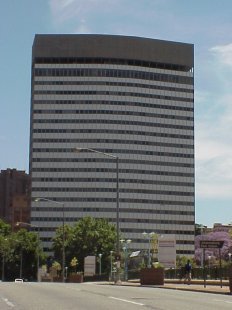 Image © downloaded from website - amethyst.co.za/JhbLandmarks/
---
Note:
This page has been put up to facilitate research - it is almost impossible to find any personal information on the web about this collector !
---
This page last updated 12th December, 2016